Over the past five years, foreign real estate agents have more and more preferred to buy apartments through online platforms. This applies not only to viewing catalogues but also to payment gateways. In some countries, major banks have been disconnected from Swift. Moreover,  Visa and Mastercard have stopped operating in Russia. This is one of the reasons for the search for alternative payment tools. This global trend will inevitably affect the property market in the UK.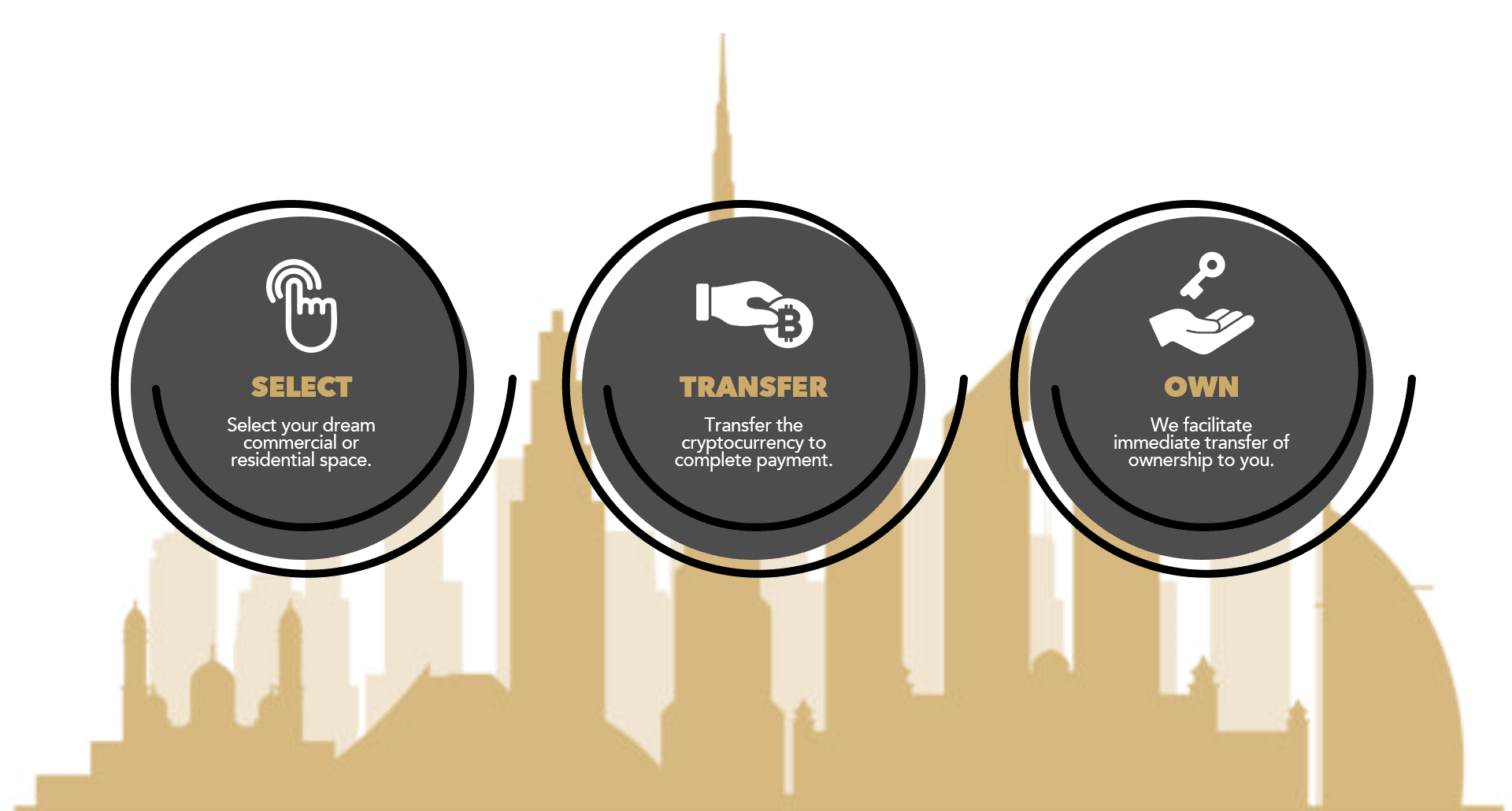 No doubt, the world has become more global. The growing popularity of Bitcoin has enabled real estate agents and individuals to buy or sell homes using alternative payment tools. Most financial experts are sure that such trends will remain in 2022. Moreover, every year leading teams announce several dozen platforms that allow British citizens to raise money for real estate projects. It's about a certain diversification for the entire market. Some developers prefer to use cryptocurrency fundraising to finance their projects. Let's look at this topic in more detail.
Real Estate Market — Features of Implementation of the Cryptocurrency Ecosystem in the UK
The use of Bitcoins in real estate transactions is becoming a growing trend worldwide. This applies to all countries from G20  and regions such as Africa and Latin America. Although the adoption of such an ecosystem in the EU and Britain may be difficult. This is not only due to the regulation of the financial market but the fluctuation of the exchange rate. Simply put, buyers and sellers must be careful to retain profits when converting BTC into real estate assets. 
The experience of agents from Germany and the UK can be distinguished among European countries where cryptocurrency transactions are legalized. This means that participants pay the same taxes as in the case of transferring money at the bank. Making a deal is simple and transparent  — after receiving confirmation of transferring money, the notary public registers the ownership. 
BTC Transactions in the UK Real Estate Market & Prospects for Using Blockchain
For most UK-based cryptocurrency exchanges, it is possible to make real estate transactions using Bitcoins. Some of them are franchises used to increase the popularity of Bitcoin in this sector. According to the government, the new principles of making deals will significantly diversify the market. Here are the main benefits of such cooperation:
Instant transactions for counterparties located in different countries 

Transparency in every transaction to prevent misunderstandings

Tax avoidance of transfer of ownership 

Reducing transaction costs in the real estate market
In addition to buying/selling, an alternative payment tool is increasingly used for other transactions. So the rental of premises with cryptocurrency has become popular in London, Birmingham, Glasgow, and Leeds. Such technology is definitely interesting to thousands of agents and cannot be prohibited.  
Main Perspectives & Pitfalls
Global real estate assets are worth hundreds of trillions of pounds, and the financial sector is rapidly digitizing. Even five years ago, investment in this area has usually been the occupation of wealthy people, out of reach of the majority of the population. With the growth and globalization of the BTC ecosystem, the market has become more liberalized. Just check the statistics on the ICOholder website to be sure. This is a platform where you will find the latest news and analytics on the cryptocurrency market.
No doubt, Bitcoin transactions are the ideal payment method for nomads as it does not involve the exchange rate fluctuation or the risks of being robbed, which are associated with travelling with cash in your wallet or pocket. So renting houses with cryptocurrency is becoming mainstream. Although we should not stop here because the introduction of cryptocurrencies is closely related to investments in the housing stock. 
Use Cases for Investment
Conventional investing has a number of shortcomings — low liquidity, high transaction costs, high barriers to entry, and low transparency. The introduction of Blockchain eliminates intermediaries from the process of purchase of apartments, buildings, and houses and allows counterparties to complete transactions and pay a commission directly. It also gives universal and easy access to mass investors. Here are examples for EU and UK markets:
Several Airbnb providers have indicated on their listings that they accept BTC payments. 

Expedia allows customers to book trips using this payment tool. 

The Bee Token platform is moving away from traditional ways of renting real estate, offering blockchain-based solutions. An alternative token allows homeowners to rent an entire house or some rooms.

Property built a real estate marketplace that is based on smart contracts. This platform allows buyers, sellers, agents, and other enthusiasts to use a range of tools to speed up the process. 
Best World Practices
In 2014, the first transaction of the purchase of real estate using an alternative payment method was registered. In Israel, a rich person bought a luxurious villa by spending about $3 million (5000 BTC at that time). This is a magnificent residence for 7 bedrooms, with the entire palm garden and an open pool with a jacuzzi.
Furthermore, many companies in New York and Miami have a successful experience in the introduction of Blockchain, where one of the transactions was carried out at the cost of 1600 ВТС. According to local real estate intermediaries, cryptocurrency significantly facilitates the possibility of attracting foreign buyers, including South American and Canadian residents.
In Dubai, a well-known group of construction companies announced the launch of a commercial project related to the sale of housing with Cryptocurrency. A total value of preliminary estimates of about $325 million. The minimum price of apartments in Dubai is 33 Bitcoin. Elite housing can reach a cost of 80 BTC.
Benefits of Blockchain  for UK and EU
The advantages of Blockchain technologies are undeniable. A new payment tool is leaking out into different areas of our life — buying software or equipment, marketing, trade, investments, etc. This also applies to the real estate market. Global investors achieve greater diversification by purchasing tokens for specific objects. Issuers can create different ecosystems for such assets — land ownership, use rights, infrastructure, lease cash flow, etc. 
For example, the StreetWire platform which delivers secure transactions to different industries, offers an encrypted ledger-driven data provider service. Thus, this company ensures faster ways to send money. But this is not the only successful experience. CryptoProperties built a Blockchain-based app that focuses on risk reduction and preventing problems in the real estate industry. Thousands of stores are interested in such innovations.  
Key Takeaway
For the first time, the transaction for the purchase of real estate with payment through Blockchain was made in Canada in the spring of 2013. A local resident who estimated his house at 405 thousand Canadian dollars allowed the buyer to pay them in cryptocurrency. After a while, more and more investors began to buy the buildings this way, including owners of large companies in the EU and UK. Many of them appreciated the following advantages of the payment tool:
Transactions without delay

No overpayments for currency converting

Transparency of transaction 
A lot of advantages do not mean that you should not be meticulous. Real estate investors should take into account fluctuations in the price of bitcoin. Only in this way will it be possible to benefit from purchase and sale transactions without incurring losses. It is also worth considering the tax implications of using Bitcoins in different countries.